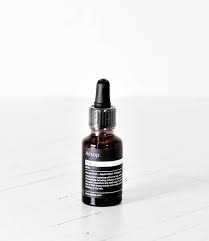 What's so great about beards? Whether you are sporting one or still trying to grow your own, beards emphasize masculinity and adds more appeal to your overall appearance. However, they don't always look good. It is safe to say that growing one is not just enough, you should also take care of it for a healthy look and soft touch. To achieve this, you are going to need the help of the best beard oil.
Beard Oil vs Beard Balm
In your search for the best beard oil, you are going to come across beard balm as well. At this point, you are wondering what is the difference between the two and which one should you prefer. The purpose of the two are similar. What differentiates them is in what form they come as.
Beard oil comes as oil. With that being said, it is able to go deeper into your beard and reach down to your roots. So, it is designed to nourish not just the hair, but the skin as well. On the other hand, balm comes as a pomade. With its consistency, it can also be used to thicken the look of the beard and style it.
The Best Beard Oil
Now you know why beard oil can be a great choice. It is more targeted for nourishment and that is what you want for a healthy looking and feeling beard. The question is, what's the best beard oil? Look no further because here is a best beard oil Australia list.
Proraso Beard Oil
If you are looking for all around nourishment, then you have found the best product for you. It soothesboth the hair and skin, ensuring to give a healthier look to both. Suffering from flaking and itching? No problem, this product solves that for you. Not only that, it is well-rated for cold and dry climates which means it provides added help during situations that your skin and hair might need.
American Barber Beard Oil
Not everybody wants or has the luxury to soak on beard oil. So, if you are looking for something light but is strong enough that you only need a few drops, this one is for you. Despite using only a few drops, it is enough to nourish and tame even the frizziest of beards. With its all-natural components, it can be a part of your daily routine without having to worry about it. Works best for long lengths, but fits short beards as well.
Milkman Beard Oil – King of Wood
Rock a soft beard with the Milkman Beard Oil with its botanical oils. Using its balanced formula, it is itch-free and nourishes to the roots. At the end of the day, you are going to have manageable beard that is easier to style. Say goodbye to tangles and frizzy hair and hello to soft texture and deep scents.
SEB MAN The Groom Hair and Beard Oil
When you squeeze this oil out of its bottle, it has a much thicker consistency compared to others. However, that's what makes it better. It is packed with grape seed, jojoba, almond and argan oil. With a few drops, you can apply it to your thick beard. Make sure to reach the roots as it serves two purposes, nourishing and moisturizing both the skin and hair. You will able to have better beard control along with a beautiful shine and fresh scent.
V76 by Vaughn Beard Oil
It nourishes and moisturizes both the beard and skin, but what makes it standout is how it looks. It leaves a shine for a healthier looking hair without having to leave a greasy, sticky, or wet residue. It is just the way it looks. If you are into subtle scents, this might be the one. Just enough for you to appreciate a hint of freshness without offending anybody's olfactory senses.
If you are in the market forbeard oil, there is a product right for you in this best beard oil Australia list. Remember, your beard is only as good as how it looks. Rock that look without itching or flaking. Make your beard a feature that you appreciate and enjoy, not just by your audience.