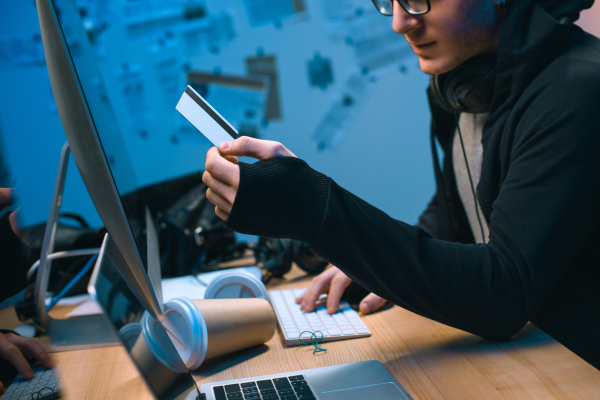 eCommerce can't be fully immune to scammers. The famous eCommerce platform Shopify can't be 100% free of fake retailers and fraudulent activities. In today's increasingly digital world, where Shopify users continue to grow in number, "Is MyShopify legit?" is a question that many ask. Let's find an answer to this question and see where you can get reliable and secure payment-processing services. 
eCommerce Platform Shopify: Fraud on the Platform
Selling beyond your location and borders with the help of an online shop on Shopify enables you to take your business to new heights without challenges.
Amid COVID-19, both buyers and sellers chose Shopify as an eCommerce platform to rely on to avoid closing their doors and stay afloat. The number of merchants on Shopify has already surpassed 600 thousand.
However, there's an issue that merchants and customers are concerned about, and this has to do with fraudsters. According to eCommerce-authentication service Fakespot, almost 26.000 of the 124.000 Shopify stores has recently been found to be linked to fraudulent practices. The good news is that you can take the right steps and avoid fraud on Shopify.
Is MyShopify Legit?
Have you opened a store with Shopify? If yes, you must have been assigned a store URL following the pattern of anything.myshopify.com. Some users complain about long-shipping times from the MyShopify domain name.
You may ask, "Is Shopify legit?" and "Where to find secure payment-processing services with the cheapest rates?" Just apply to an advanced and innovative payment company to receive answers to your question and be sure you can have the best possible payment solutions for your online transfers.
Like anything on the internet, Shopify can't fully escape fraudsters or scammers. Scammers on Shopify create fake Shopify shops as it happens on Ebay. To avoid falling into the trap of scammers:
Make sure everything is transparent with the offered payment options and return policy.
Reviews can also be of great help.
Search for contact details, and if there isn't any information, this is suspicious.
Remember that payment and shipping policies must be clear and expressed in detail.
Finally, if you have applied for contact information and received a non-informative and weird answer, this is a red flag.
To sum up, the popular internet platform Shopify allows merchants to sell quickly and with ease. When opening your eCommerce store there, you'll be offered the extension called MyShopify. Like anything in the online space, you might deal with fraud and scams here as well. Get equipped with the right knowledge so that things won't turn soar for you.
Author Bio: Content crafter Alex Wilmont has been active in the payments industry for over 15 years. He lives simply, gives generously and loves his 2 dogs. His mission is to enhance and innovate the fintech industry for years to come.