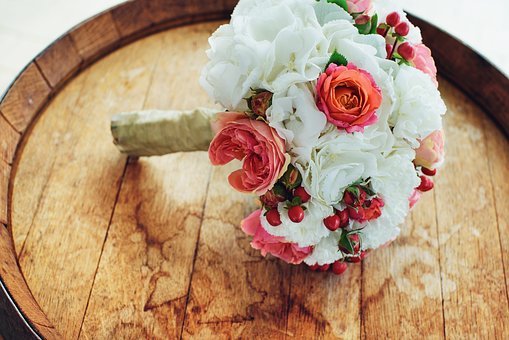 A bouquet of flowers is something everyone would love to receive. More than just a gift, a bouquet of flowers is more than capable to delivers warmth, care, and feelings through colorful flowers. If you wish to send flowers to your loved ones, there are options for you to choose from. You could either visit a nearby florist shop to purchase one or you could instantly order through online florists. 
Why Online Florists?
An excellent alternative for buying and sending flowers for your loved ones is through an online flower delivery service. It is more convenient than purchasing through an offline shop. That's because you can buy it through an instant click and wait for your purchased flowers to be delivered right in front of your door. 
How do You Choose the Best Online Florists?
Learn about the florist's reputation
Besides making sure to choose the online florists that guarantee beautiful flowers, there are other things you should take into consideration. If you decide to order bouquets from online florists, make sure to check the reputations of your options. One of the most important things to check is the security regarding the payment method. It is necessary to be aware of how risky online payment could be. So, you have to make sure the online flower delivery service you choose guarantees a safe online payment method and security for your data. 
Learn about the customer service
Customer service is a crucial aspect of online businesses. You have to make sure the online flower delivery service you choose provides good customer service. Because as a customer you need to know everything about your order. Whether detailed information about the product or information regarding the shipping progress. It will be hard for you to set a date or request customization if the online florists don't provide good customer service, especially for well-planned occasions such as weddings and parties.
Check trustworthy reviews on the website
To make sure your flower bouquets come from an ethical source with outstanding quality, you should spend some time checking some trustworthy reviews. Besides the quality of the flowers, make sure to check the quality of the packaging. It would be a disappointment if the flower did not arrive in a flawless state. So, the shipping quality is something significant to verify. Especially if you consider ordering dainty flowers such as iris flowers, daisies, and forget-me-nots.
Make sure the quality is worth the costs
Bouquets and arrangements are known to be extravagant and pricey gifts. However, you don't have to pay a crazy amount of money to afford such a beautiful gift. Therefore, price is also something you have to consider. There are numerous online florists out there that provide excellent quality flowers and astonishing designs at affordable prices. So, it is best to have a list of options and to do some price comparison in order to get the best deal. 
Benefits of Online Flower Delivery Service
There are various reasons why online florists are more beneficial compared to purchasing through a shop and we have summarized the reasons for you.
1) Instant and Efficient
With an online flower delivery service, it is possible to order bouquets and arrangements with just a single click. You can send bouquets to your loved ones even on your busiest days, what an advantage. Compared with going to a shop, using an online delivery service is far more efficient.
2) Customized Delivery Date
Another benefit of choosing online florists is that you can customize the delivery date. It is perfect for your properly-planned events or a romantic surprise at someone's door.
3) Deals and Offers
You don't want to miss great deals and offers. Because you could get beautiful bouquets at affordable prices. It could be seasonal offers, monthly offers, and many more. You can celebrate spring with beautiful bouquets with less money to spend.
4) Same-day Delivery Service
If you need bouquets or arrangements in instant, most online florists provide a same-day delivery service for you. So, you don't have to worry about sending bouquets for tonight's events, the online delivery service would handle it for you.
5) Exclusive Designs
Most online florists would have exclusive designs that are only on sale for a limited amount of time, you sure don't want to miss out on that. By subscribing through emails, you will be notified about exclusive designs of bouquets and arrangements. Which are perfect to beautify your special day.
There are numerous advantages if you decide to shop using online flower delivery services. You can set the delivery date if you wish to send it on someone's birthday or other occasions. And by subscribing you won't miss out on any deals and offers. However, you should make sure you choose a reputable Flower Delivery Singapore service. Or else, you and your recipient might not be satisfied with the purchased products.