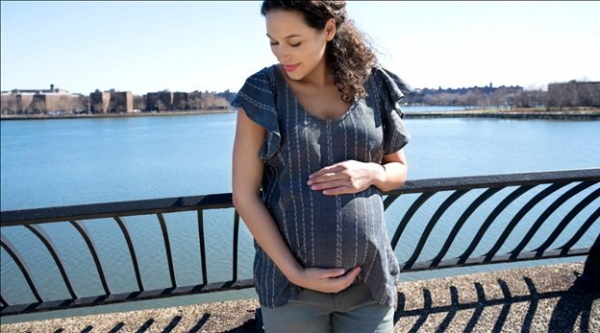 What a celebration! You are pregnant! And although you are probably still in the early stages (or not, who knows), you want to make sure that you wear the right clothes when the time comes. After all, you are bringing new life to this world and you want to make sure that everything goes perfectly well.
But please do not forget about yourself. You need to be comfortable, too. You also need to be taken cared for. Your body and your mind are essential in the pregnancy. Both for the baby's sake and yours.
Now your fashion life may come to a halt for a few months, your favourite clothing may not fit the way you want it to fit for now. But there is no need to fret! You can still wear clothes that look fashionable and, at the same time, very comfortable for you!
Why should you wear comfortable clothes during your pregnancy?
Your body changes without even you noticing. Wearing clothes that are crucial for your growing form is appropriate
For most women, nausea and vomiting are most common in the first trimester. Uncomfortable clothes (e.g. tight ones) can cause heartburn and indigestion.
Expecting mothers tend to complain about heat and sweat during the summer and the cold during the winter. Specialized material can help keep yourself cool and warm during the respective seasons.
Since your body is on high alert due to the changes in hormonal functioning, you are more prone to skin allergy and rash because of skin sensitivity. Best to wear the special material made for expecting mothers like yourself.
Choose to wear appropriate night clothing especially during the final trimester due to a change in sleep posture.
What are the types of clothing expectant mothers should wear?
Loose and breathable. Absorbs swear and keeps you cool and free. Skin-friendly. Enough said.
Bottoms that can be fastened with drawstrings (no belts and zippers please). Easy to adjust.
Maternity tops that provide enough support for your belly.
Time to put away those inner clothing for awhile. Your waist and breasts increase in size as you go along.
Elastics that are not too tight.
Skirts and dresses. Going to the lavatory to pee is very common.
Synthetics, elastin, chiffon, and georgette are no-nos. Pregnancy makes you sweat excessively, these materials will not help.
Clean clothes!
Food for Thought
During the summer, choose light colours rather than dark ones. And unless an occasion calls for it, heavy works like sequins and embroidery should be avoided.
Woolen clothes are soft and warm during the winter.
Make sure to be careful when on a wet floor (why do you have to pass through the wet floor in the first place?).
Budget yourself but do not go for those whose qualities are not recommended. Quality, no matter the price, is very important. Work your way around it.
Wear clothes that can be washed often.
Lucky for you, there is maternity clothing online and you can definitely find a way to get yourself a good buy! Keep that baby, and yourself, comfy and happy! Good luck! Wishing you all the best!