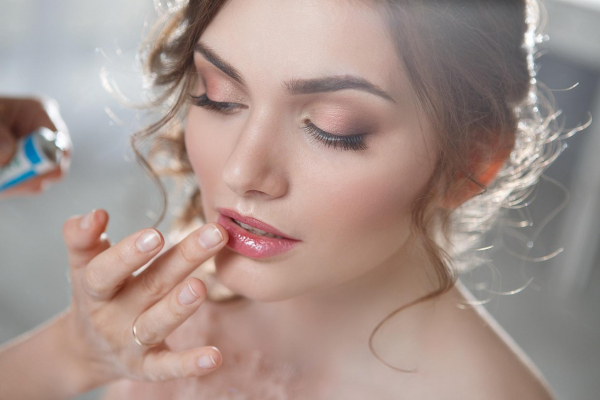 An average woman spends more than $15,000 on makeup throughout her life, with a monthly cost of over $40.
Many of us have learned different makeup hacks over the years. Among them are removing waterproof mascara, applying blush, and covering up a zit with concealer. There is always security and comfort when you know the makeup tips that work for you.
You might have been wearing foundation and eye shadow for decades. But there are some advanced techniques out there that will leave you wondering. If you want to discover a few makeup secrets that will save your time and money, you are at the right place.
Here are the eleven makeup tips that will leave you feeling more gorgeous.
1. Using a Spoon to Easily Apply Mascara
It pains to finish doing your makeup and then discover mascara in your lids. This hack will help you put an end to this annoying problem. You only need a spoon to get flawless eyebrows.
Lay the edge of the spoon beneath the eyelashes before you apply mascara. Any extra product will wind up at the back of the spoon and not your face.
2. Apply Your Foundation Before Concealer
The simplest approach to improve your makeup beauty ideas is applying foundation before the concealer. Beginning your makeup with a foundation layer helps reduce any redness. It's like you are laying down a flawless foundation for the other makeup products.
You can use your concealer afterward to hide the zits or redness. You will end up using fewer products in the process.
3. Fake the Cheekbones
Even though not all are born with eye-catching cheekbones, you can fake them. First, pucker your lips to reveal your cheek hollows. Then apply a contour powder in the hollow space behind the cheekbone.
The next step is to find your peachy blush and apply it outwards from your cheek apples. Allow it to mix with the nude blush beneath. Finish with a shimmery sweep above your cheekbone and below the temples.
4. Exfoliate Your Lips Before Applying Lipstick
Exfoliating your lips using a baby toothbrush helps remove dry skin. It leaves you with smoother and softer lips ready for lipstick. Use natural lip exfoliant and apply it in circular movements.
You only need coconut oil and brown sugar to make a quick natural exfoliator. Remember, you can only use lip scrabs once a week at most. Anything more can cause irritation.
5. Revive With Saline Solution
A tube of mascara should be used for no more than three months. It can gather bacteria, resulting in eye infections and other nasty things that may be scary. But, if the mascara dries out, add some saline solution drops to the flaky mixture.
The saline solution will help it restore its silky consistency.
6. Make Your Lips Last Longer
Lipstick has a habit of showing everywhere, whether on your husband's face or a wineglass. If your lipstick disappears before the day ends, use this simple makeup advice to make it last longer. After applying your lipstick, lay a tissue over your lips and dust off some translucent powder.
Doing so assists in setting your color and making it stay longer.
7. Match Lip Color With Cheeks
Matching your lip and cheek colors is one of the makeup tricks to look younger. It results in a stunning, harmonized, and natural look. You don't have to use a dual-purpose product to get that look.
You can make a cream blush from your lip crayon. Apply some behind your palm and smooth it over your cheeks with your finger.
8. Use Makeup Brushes
Mature skin may have expression lines, brown patches, and face crinkles which are all fine. Most people, even celebrities, use photoshops to hide them. Soft synthetic brushes make cosmetics appear skin-like.
Your makeup will not settle in nooks and corners if you use a foundation brush. Begin in the middle of your face, mixing the foundation outward towards the jawline for a smooth finish. Circular motions are recommended for those areas where extra makeup likes to collect.
They include the mouth area, beneath the nose, and over the nostrils. Use a concealer brush to top-blend the hidden skin under your eyes and any dark patches that bother you.
9. Using Tape or Spoon for Cat Eye Look
It might be challenging to achieve the best cat-eye look using eyeliner. Getting the correct shape and flick may be difficult, and each side must also match. A tape or a spoon may help you get the ideal feline flick.
Draw a straight line from the outer corner of your eye to the end of the spoon. Fill the wing by tracing along the curved line from the side of the flick to the lashes.
10. Shape Your Eyebrows
Shaping eyebrows isn't as hard; follow these guidelines. Begin by combing your eyebrows using a stoolie to shape the hair. Using the narrower side of the soft brow waxy pencil, trim your brows.
Use the pencil to fill in your brows with small hair-like strokes from a flatter angle. You can add some eyebrow tint below your brow bone for pop.
11. Quick Smokey Look
Most smokey eye techniques need many eyeshadow shades and much mixing. But there is a quick and easy option for you. Use an eye pencil to make a slanting hashtag over your eye corners and mix with a smudger.
It will result in an immediate smokey eye that is dark and bright.
Learn the Fantastic Makeup Tips That Always Work
Getting fantastic makeup doesn't have to be difficult or time-consuming. Thanks to these makeup tips, you won't have to be annoyed before the mirror again. Whether you want to know how to fake a cheekbone or shape your eyebrows, it's all here for you.
We hope you have learned something new from this makeup guide. Please check our other blogs for more great content on Fashion, Jewelry, and Lifestyle.