Online shopping has already seen a surge in its popularity in the last decade. Now, in the present, with the pandemic changing people's lifestyle to a so-called new normal, shopping online is almost a necessity. Have you ever wondered if an online shopping site alone could give you the feeling of visiting a shopping mall, full of different stores of various brands and multiple items? No matter how unimaginable the idea sounds, it has actually been made possible by Dynacart.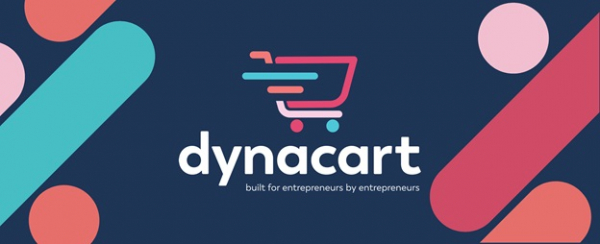 Experience an Online Shopping Platform with a Difference
Dynacart is a global platform offering a wide range of super branded products for men and women. It is way more than just a place where you can buy cheap clothes online. To begin with, the site is extremely navigable and browsing through the various categories of hundreds of products is rather easy. Dynacart makes online shopping a fun and pleasurable experience just like it should be.
The second most appealing factor about Dynacart is the vast array of brands it features. This is an online store that promises you with the choicest products from your dream brands such as Armani, Cavalli, Diesel, Dolce & Gabbana, Alexander Wang, Alpha Studio and so on. While these are the super brands most buyers crave for, the online platform features some high in demand independent brands too. These include Apparel, Buclesbury, Meminio, Valentine Karellas and Saia London.
Come Across an Enormous Range of Products
With Dynacart, you do not just shop online but get spoilt for a choice in the true sense. A quick look at what all is available in this platform and you will understand why we say so. There is a dedicated category for women and under that you can find accessories, bags, clothing and shoes. Under each section, further, the individual items are listed based on their type. For instance, in women's accessories, you have gloves, belts, hats, headbands, scarves, watches and even umbrellas. Similarly, in clothing, you have dresses, jackets, shirts, shorts, trousers and so on. Even in shoes, there are flats, sandals, sneakers and every other type that is wearable out there. The same kind of variety and categorization is found in the men's section too.
Derive the Pleasure of Shopping Luxury Items Too
If you are led to believe that Dynacart is primarily a clothing website, then you are completely mistaken. The platform brings you an impressive range of home and living items. Products such as the breathtakingly beautiful memory cases from Meminio are too tempting to be given a miss, especially by those who have a passion for decking up their homes. Along with home décor items, of course, you have watches and sunglasses because these are what so many sophisticated buyers are passionate about. There is also a technology category in Dynacart that will appeal to the users of multiple technological devices. The Dolce & Gabbana iPad cover needs special mention in this regard.
So, what are you waiting for? Visit https://dynacart.com/ today and get on a shopping spree now!