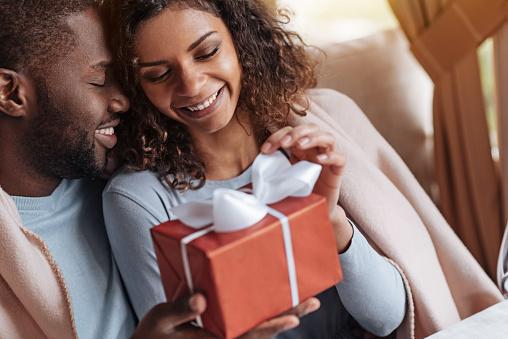 On anniversaries, we cherish the love, we have been blessed with, years or months ago on this very same day. The day, when we vowed to be mister-missus with the love and respect that we shared for each other until death does us apart is indeed incredible which is what even makes anniversaries so special. While wifey expects some major pampering on the day of the anniversary, the truth is – so does hubby! If you are wondering what to gift him on this joyful occasion of the anniversary, this year, here's a list of our suggestions for unique anniversary gifts for your dearest hubby. Take some cues and start your shopping right away.
Personalised gift – Add a personal dash of nostalgia as you choose to pamper your darling hubby with some personalised gift. Bring back those good, old days as you gift him a personalised photo frame, personalised night lamp, personalised bar accessory or personalised cushion with a cutesy photograph of you both, a sweet message or even with his name engraved/printed on it. It will surely make an endearing anniversary gift.
Solo Trip – He is your husband now, but that doesn't mean he has to give up on all the things, he once loved to do as a bachelor. Keep his adrenaline rushing as you choose to pamper him with a solo trip to someplace he has been dying to visit. As you pass him the trip itinerary, he would surely see him beaming with happiness which will eventually make your anniversary, even more special.
Playstation/ Video Games – Keep the child in him, always alive as you present him with PlayStation or some fun collection of video games. It's no new fact that every guy loves to keep his gaming spirit up by enjoying some me-time over playing video games.
Bean Bag – Let him be a lazy lad, sitting comfortably in a bean bag – just chilling as he watches television. He could even watch some movies or even play some games as he spends his leisure time – just the way he wants. It would make a great anniversary gift.
Cycle – If your hubby loves to workout or head out for a walk, then we are pretty sure that he is gonna love it when you gift a cycle to him, this anniversary. It will be something fun to hop on as he goes outside, one works out with it or simply, plays/ enjoys his time riding it.
Worktable – As most of our husbands are working from home, these days, it would make quite a great anniversary gift if you choose to pass him a worktable to keep his posture right while being engrossed in his work. Working long shifts sitting in a bed is indeed comfy but results in stiff back and shoulders, causing posture deformities which is why this will be a unique anniversary gift for him.
Bottle Of Alcohol – Anniversaries are one such occasion which gives us a reason to celebrate, which is why you can absolutely think of gifting him a bottle of his favourite alcoholic drink. You can gift him a bottle of whiskey, rum, beer, wine or what matches his tastes/preferences from any reputed brand. He will surely be delighted.
So, what is your pick gonna be for him?