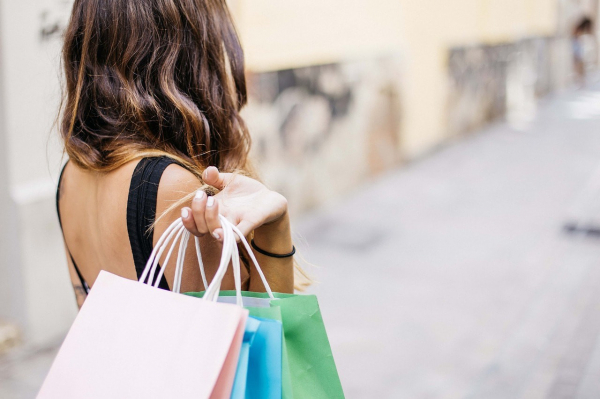 It is so easy to get fooled online and buy the wrong clothes for your wardrobe. Technology has made it easy to emulate original blueprints and disguise them as real on most eCommerce websites. It is therefore fully upon you to choose which sites offer the best designer clothes online and the ones out to scam unknowing shoppers. So how do you identify fake designer clothes when looking at them on your screen?
Imperfect stitching and patterns – When custom made, manufacturers may miss a few details of originality when trying to alter a certain brand. Wrong stitching of buttons is one of the common signs you should look out for before making a purchase. At some points the pattern may not match to original sample especially on the edges.
Shallow websites – This is a common trend among website owners where counterfeit is as normal as it gets. Their websites may lack relevant contact information as demanded by most search engines for eCommerce sites. Avoid shopping on sites that barely have enough information for you to trace them when intending to make a return.
If the deal is too good to be true –You can definitely speculate the price of certain fashion clothing or confirm from different websites. Do not be gullible to buy designer clothes for a half its original price and hope it is real. You should always remember while shopping that cheap is ultimately expensive.
Shopping for children clothes
Every family is usually beside itself after welcoming a newborn baby into the family. As they grow, their basic needs become your responsibility including decent clothing. They in fact need their wardrobes updated regularly since unlike you they grow taller and bigger every year. Shopping especially for female children has been simplified owing to the great demand by everyone to be a fashion icon. For them you should mostly consider gowns, skirts, hoodies, shirts and even pants. By knowing how to effectively combine the above dress items, your daughter may get very many combinations to rock during the holidays. Male children are the easiest to shop online considering the few fashion items they need to stand out. Shopping for your children online is very convenient and time saving for you compared to taking them to the stores. Why not find a good site to purchase children clothes from today?
How to find the best site to shop clothes online
Once you have set aside a reasonable budget for buying clothes online, the next step should be finding the best site to shop from. The internet has very many cloth shopping websites that sell designer clothes. Identifying them can however be difficult should you not know what you are looking for. The following are some pointers you can use before going to designer clothes online shoptobuy clothes for your family today.
Testimonials – always check what previous clients had to say about the site in terms of review and ratings. Good ratings should encourage you to shop on the site.
Pricing – Remain within your budget limit, a site that is too expensive may be disadvantageous to you. Ensure the price fits your budget before starting to shop.
Delivery – How fast do they deliver the bought merchandise? Besides find out their rules pertaining return of bough products.