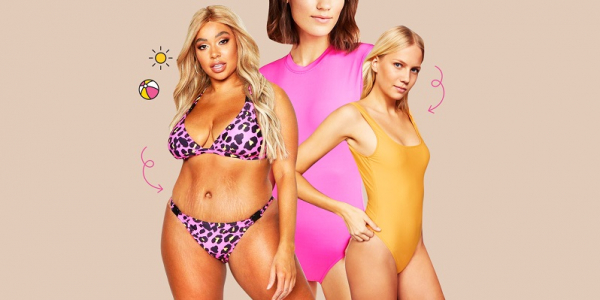 Every person has a different body type and shape, and looking good in swimwear can be largely dependent on whether you have selected a swimsuit based on what will look good on your body. While a lot of people like to try on their swimsuit prior to choosing it, this may not be possible if you are buying from a store that does not let you try out the swimwear before you buy it, or if you are planning to buy it online. Here are some of the things that you can keep in mind prior to selecting a swimsuit for yourself.
What Should I Think About Before Buying A Swimsuit?
Swimsuits are amongst the most important clothes when it comes to women fashion. Everyone needs a quality pair of swimwear, and will use it at some point of time in their lives. There is no point scrounging on the swimsuit you are buying only to find yourself uncomfortable wearing it. Here are some of the factors that you can consider prior to choosing the swimsuit you will be wearing – which will help you not just look, but also feel great in the swimsuit that you have chosen!
Choose a swimsuit that matches your body type: This is perhaps the most important aspect that you must consider prior to choosing a swimsuit that will look flattering on you. There is no individual in the world on whom every type of swimsuit will look good. It really depends on whether that particular type of swimsuit is suited for you. For instance, if you are the athletic or the petite type, a bikini that emphasizes your small and sexy frame will be a great choice. On the other hand, if you are a curvy girl, a swimsuit such as a two-piece that is high on the torso but has a great shoulder and the bust line will show off your curves and make you look great. Therefore, it is important to choose a swimsuit that will fit your body type and body shape the best to ensure that you look flattering!
The fabric of the swimsuit: There are two things that you must consider when it comes to the swimsuit fabric – the first one is obviously the aesthetics that the fabric brings to the swimsuit, and the second is the functionality or the level of comfort that it brings. This means that the swimsuit should be able to support your bust, not chaff your skin, and also allow you to walk and swim comfortably. Similarly, the colours of the swimsuit should be complimentary, must not be garish, and must also be fashion-forward. You can choose between solid fabric swimsuit, ones with patterns (florals, plaid), and also stripes, or other such prints.
You can decide whether you want it to be frilly or not: This is another option that you can exercise when it comes to swimsuit – you can either choose an option that is frilly, or one that offers straighter cuts and no-frills. This really depends on what you find pretty, and what you are comfortable with.