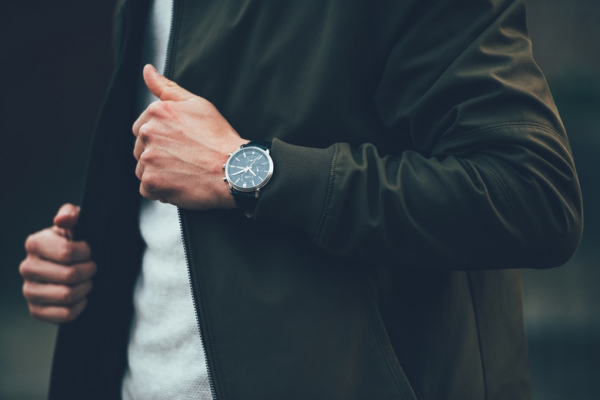 Your watch is a unique masterpiece, manufactured with several individual components and carefully designed. This miniaturized engine works 24 hours a day, 7 days a week, to accompany your daily adventures. To enjoy your watch and keep it in perfect condition, you should know some basic care tips. However, if you notice that your watch is not performing well (auto time-changes, unusual beeps, slow movement, stuck hands, etc.), it would be ideal to hire the best watch repairs and servicing services at affordable prices.
Following these tips will extend the life of your watch, but nothing is permanent, and we will require the help of a professional, at some point.
Maintenance service
To ensure water resistance and accurate movement performance, we recommend that your watch undergo an overhaul at an authorized service center every 18 or 24 months. This service includes regulation check, replacement of the crown, gaskets and battery, water resistance control, cleaning the case and bracelet, and final quality control. Depending on the model of your watch, your personal use and the local climate, we recommend a complete overhaul every 6 years. This service includes –
Disassembly of the parts, cleaning, reassembly, lubrication, and adjustment.
Repair or replacement of worn parts of the movement,
Replacement of the crown, gaskets and battery for quartz movements,
Water resistance control,
Cleaning the case and bracelet,
Final quality control.
If you purchase your watch from an unauthorized retailer, extra charges may apply when you take it in for maintenance.
How to clean your watch?
To keep the watch looking good, clean the case and bracelet using soapy water, then rinse with clean water and dry with a soft cloth. You can also use a toothbrush to clean your watch. Be sure to choose a brush with soft bristles to avoid scratching the watch case or bracelet.
To clean the leather bracelet, first wash it with clean water and then rub it with a soft brush and a little soap. Clean with a soft cloth and allow drying.
Bracelet care
The original leather bracelets last an average of 12 to 18 months under normal conditions of use. Its useful life depends on several factors, such as skin acidity, perspiration, and contact with chemicals, weather conditions, climate and humidity.
To keep your leather bracelet in good condition, we recommend that you clean the leather bracelet daily with a dry cloth. If you have a very active life, particularly involving frequent exposure to salt water and excessive sweating, we recommend a steel bracelet or rubber bracelet. Keep in mind that the color and flexibility of leather are subject to change over time and exposure to external elements.
To be avoided
Be careful not to mistake midday for midnight. Do not expose the watch to chemicals, solvents or gases, as they can cause deterioration, discoloration and damage to the case. Do not apply cosmetics or perfumes directly on the box, leather strap or metal strap. Avoid high temperatures and strong magnetic fields.
To avoid any infiltration of water or dust, make sure that the watch has undergone a water resistance check during the last 18 months.